If you're looking for a place to go and explore, Southern California is the perfect destination. There are so many hidden gems just waiting to be found – all you have to do is look!
So if you want to find some of these hidden treasures, keep reading. You'll find 10 hidden places in Southern California that will fill your heart with wonder as well as your Instagram feed with beautiful photos for days!
Here I've listed some cool places in Southern California. Keep reading to discover these unique places to visit in California with your friends and family.
1. UCR Botanic Garden
Have you ever wanted to visit this 40-acre, lush green paradise that's bursting with more than 3500 different types of plants? You're not alone! The UCR Botanic Garden offers an escape from concrete jungles where nature can still be found at its finest form.
You will find this wonderful spot near the University of California's Riverside.
More Info:
Located in:
University of California, Riverside
Address:
1 Botanic Gardens Dr, Riverside, CA 92507, United States
Hours:
Saturday Closed
Sunday Closed
Monday 9AM–12PM
Tuesday 9AM–12PM
Wednesday 9AM–12PM
Thursday Closed
Friday 9AM–2PM
Phone:
+1 951-827-7090
Area:
40 acres (16 hectares)
Opened:
1963
---
2. The Lummis House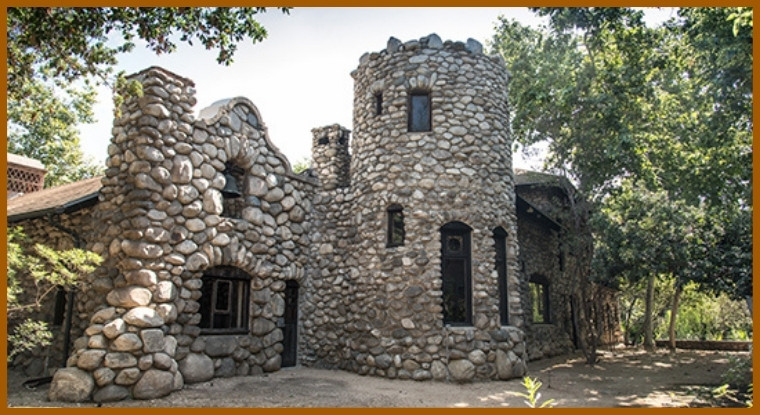 This charming house is a perfect destination for history lovers! The Lummis House was originally built in the late 1800s and has since been designated as California Historical Landmark, National Register of Historic Places.
The Lummis House is so unique because it was built entirely by hand, without any machinery! It must be seen to believe how intricately this structure really is. It is considered one of the loveliest attractions of California.
More Info:
Address:
200 E Ave 43, Los Angeles, CA 90031, United States
Hours:
Saturday 10AM–3PM
Sunday 10AM–3PM
Monday Closed
Tuesday Closed
Wednesday Closed
Thursday Closed
Friday Closed
Phone:
+1 323-226-1620
Architect:
Charles Fletcher Lummis
Architectural styles:
American Craftsman, Rustic architecture
Opened:
1897
Area:
1 ha
---
3. Ernest E Debs Regional Park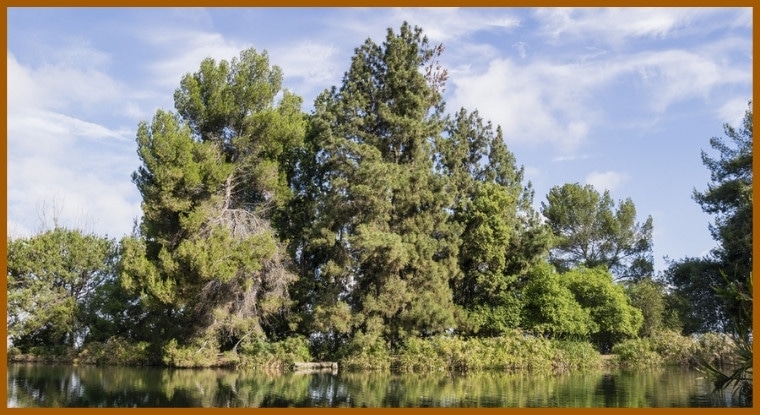 It is a great place to visit if you're looking for some adventure and fun. There are many different activities that you can do depending on the time of year, including hiking.
Yes, winding mountain passes, magnificent views of Hollywood and Downtown Los Angeles are all waiting for you in this lovely hiking area near the Arroyo Seco. There's a man-made lake situated on top of the mountain where you may fish or enjoy some fresh air while surrounded by nature on all sides!
More Info:
Address:
4235 Monterey Rd, Los Angeles, CA 90032, United States
Hours:
Saturday 6:30AM–9PM
Sunday 6:30AM–9PM
Monday 6:30AM–9PM
Tuesday 6:30AM–9PM
Wednesday 6:30AM–9PM
Thursday 6:30AM–9PM
Friday 6:30AM–9PM
Phone:
+1 213-485-5054
---
4. Shipley Nature Center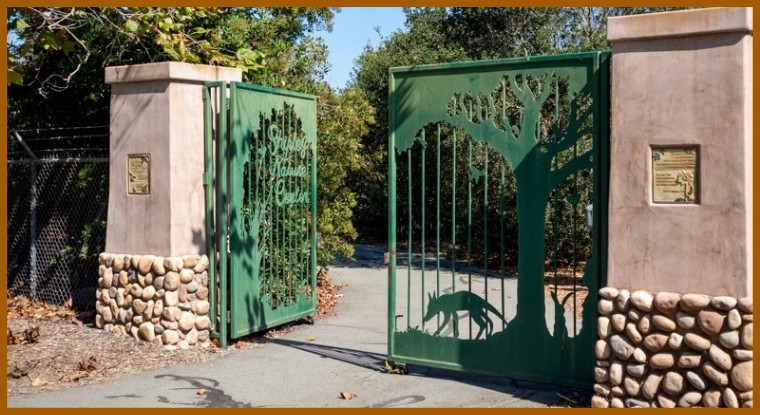 Taking a day trip to the town of Huntington Beach will not only give you an opportunity for some fun activities, but it can also provide locals with great places worth visiting. One such spot is at Shipley Nature Center where nature trails are lined by various wildlife and there's even more than just plants on show in their interpretive center!
The area has a variety of trails to explore and each one takes you on a new journey. It is definitely worth taking your time to walk around and through the areas to see what you can find!
More Info:
Located in:
Huntington Central Park East
Address:
17851 Goldenwest St, Huntington Beach, CA 92647, United States
Hours:
Saturday 9AM–1PM
Sunday Closed
Monday Closed
Tuesday Closed
Wednesday Closed
Thursday Closed
Friday 9AM–1PM
Phone:
+1 714-842-4772
---
5. Point Loma Tide Pools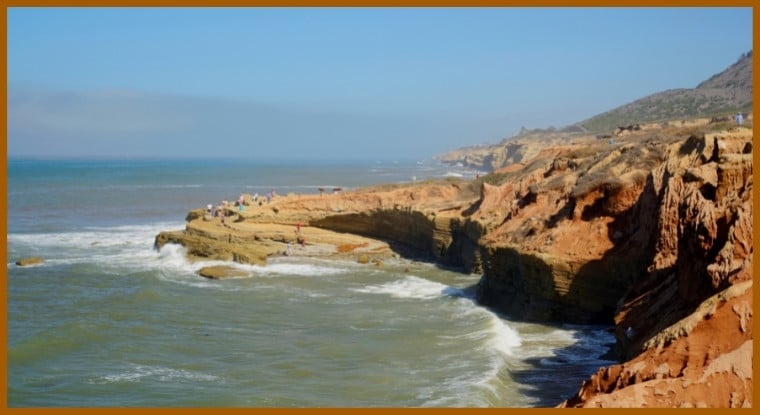 If you love tide pools and the ocean, Point Loma is the place for you. This area of San Diego features some amazing tide pools that are worth exploring with your family. Not only will you get to see all kinds of sea creatures up close but there's plenty to do in this beautiful city as well.
Not many people know this astonishing place of Southern California but those who visited this tide pool of Point Loma can't erase the spot's wonderful scenarios from their memory.
More Info:
Located in:
Cabrillo National Monument
Address:
1800 Cabrillo Memorial Dr, San Diego, CA 92106, United States
Hours:
Saturday 9AM–4:30PM
Sunday 9AM–4:30PM
Monday 9AM–4:30PM
Tuesday 9AM–4:30PM
Wednesday 9AM–4:30PM
Thursday 9AM–4:30PM
Friday 9AM–4:30PM
Phone:
+1 619-557-5450
---
6. Escondido Falls
It is a beautiful and hidden hiking spot in the Santa Monica Mountains that offers nature enthusiasts some of what it's best to offer. As you descend into the valley, your eyes will feast on plenty of large oak trees with inviting shade while intriguing flowers surround this trail for miles upon miles!
There are even butterflies flitting about or just taking time out from their busy daydreaming state before heading back up towards where they came down. A trickling waterfall that rolls behind green mossy walls makes it even more enjoyable while taking time out on your hike. So be sure not to miss out on this beautiful landmark.
You can do so much more than just take in the beauty of nature here as there are plenty of activities to partake in such as hiking, biking, practicing yoga or even your dog may enjoy it too.
More Info:
| | |
| --- | --- |
| Address: | Escondido Canyon Trail, Malibu, CA 90265, United States |
| Length: | 3.7 miles |
| Height: | 150 feet tall |
---
7. Keys Creek Lavender Farm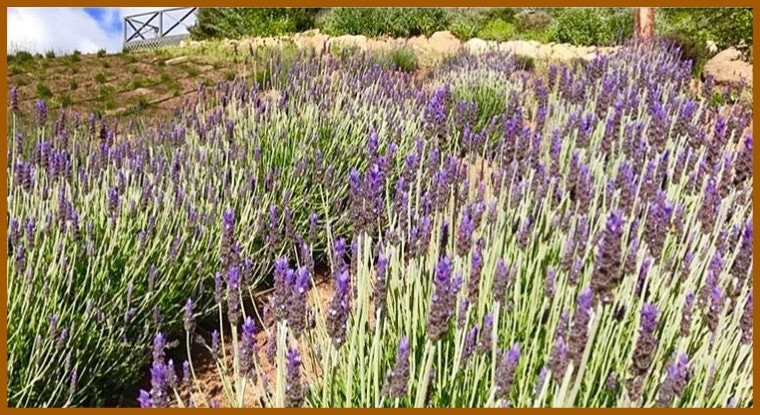 Keys Creek Lavender Farm is more than just a lavender farm, they offer so many fun events all year long that you simply can't go wrong whenever you decide to show up. During the height of the season, visitors can enjoy high tea and even soap-making classes at this magnificent landmass in Southern California.
However, if your schedule doesn't allow for it then don't worry because Keys creek has got other activities waiting! From the perfect birthday party for your little ones to a simple romantic stroll through their lavender fields! There is not a single event that isn't fun at this picturesque venue.
More Info:
| | |
| --- | --- |
| Address: | 12460 Keys Creek Rd, Valley Center, CA 92082, United States |
| Phone: | +1 760-742-3844 |
---
8. Magic Castle Hollywood
Imagine the thrill of discovering an old ruin that has been hidden away for centuries. Imagine unraveling clues, solving puzzles, and exploring secret passageways all in search of treasure or knowledge worthy enough to earn your entrance into this magical world!
If magic tricks are your thing then definitely head on down south of California where there is no shortage of enchantments.
With its invitation-only status and intriguing history, this little-known attraction is sure to get any Harry Potter fan's heart racing with anticipation!
More Info:
| | |
| --- | --- |
| Address: | 7001 Franklin Ave, Los Angeles, CA 90028, USA |
| Owner: | Academy of Magical Arts |
| Founded: | 1962 |
| Architectural style: | Châteauesque |
| Architects: | Oliver Dennis, Lyman Farwell |
| Function: | Nightclub, Performing arts center |
| Phone: | (323)-851-3313 |
---
9. Trails Cafe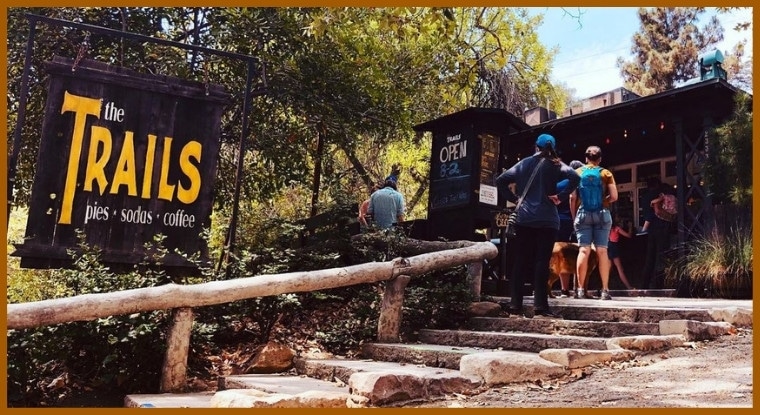 You won't be able to hike through Griffith Park without coming across the iconic cafe, Trails Cafe. This hidden hideaway is a perfect spot for anyone who has spent any time in this amazing area and is looking for some delicious food or coffee while they're out exploring!
The Trails Cafe doesn't have many customers because it's located under a canopy of trees where most people go when seeking out this little gem for themselves or as part of their hike–and they're not disappointed!
More Info:
Service options:
Dine-in · Takeaway · No delivery
Address:
2333 Fern Dell Dr, Los Angeles, CA 90068, United States
Hours:
Saturday 8AM–2PM
Sunday 8AM–2PM
Monday 8AM–2PM
Tuesday Closed
Wednesday Closed
Thursday 8AM–2PM
Friday 8AM–2PM
Phone:
+1 323-871-2102
---
10. The Pirate Tower of California
Southern California is home to many unique and beautiful landmarks, but one of the most impressive structures you can find here is this 60-foot pirate tower. To see for yourself how nature has decorated with its own little touch of individuality just head out on Laguna Beach's shoreline.
The tower is made out of stone and is 60 feet tall. It is also counted as one of the hidden gems in Southern California. The lore surrounding this pirate tower is that it's simply beautiful.
More Info:
Address:
2713 Victoria Dr, Laguna Beach, CA 92651, United States
Hours:
Saturday Open 24 hours
Sunday Open 24 hours
Monday Open 24 hours
Tuesday Open 24 hours
Wednesday Open 24 hours
Thursday Open 24 hours
Friday Open 24 hours
---
Conclusion
We hope you've enjoyed our list of 10 hidden places in Southern California. Whether it's the high mountains, green gardens, or coastlines that draw your attention most, I'm sure there are spots on this list for everyone to enjoy! So, get ready for witnessing these best hidden places in southern California with your own eyes.
---
You May Also Like:
Best Things to Do in Southern Pines, NC.
12 Best Things to Do in Ada, Oklahoma.
---